Introducing Our New Ambassador Scheme
Join Our Future Proof Solar Ambassador Program!
At Future Proof Solar, we take pride in delivering cutting-edge solar solutions and fostering a community of satisfied customers. Our commitment to excellence has earned us nearly 100 glowing 5-star reviews on Google. We believe there's no better way to showcase our dedication and passion for solar energy than through the words of our happy customers.
That's why we are thrilled to introduce our Ambassador Scheme, an initiative that brings our satisfied customers even closer to our potential clients. As an Ambassador for Future Proof Solar, you'll get the opportunity to speak with our customers themselves, to help you make an informed decision with your solar purchase.
Meet Our Solar Ambassadors
Our Solar Ambassadors are real customers who have harnessed the power of solar energy with Future Proof Solar. They are passionate about sustainable living and have had firsthand experience with our exceptional products and services. Our Ambassadors are available to help build trust and provide insights into the benefits of going solar.
Meet Harry… 👋
Harry moved into his own home on October 14th and had his Future Proof Solar system fitted right away!! He wanted to start saving on the 💰 so we scheduled his install for the day after he got his keys!! 🏡🔑
👇Technology Installed👇
🛠️ 8 x Trina Solar Panels
🔋 Livoltek Battery System
⌚️ Total Installation Time = 4 hours!!
Here is what Harry had to say about his installation: 👉 "I am really impressed with my solar system, the installation was smooth sailing & the installers and staff were polite, knowledgeable and hard working."
Thank you for choosing us to Future Proof your home Harry!! 👏✔️👷‍♂️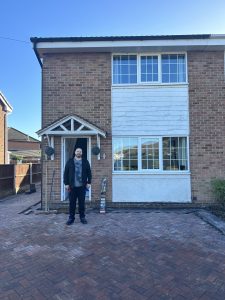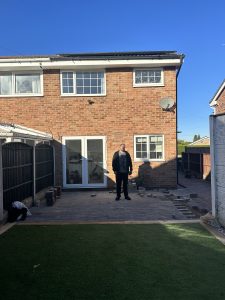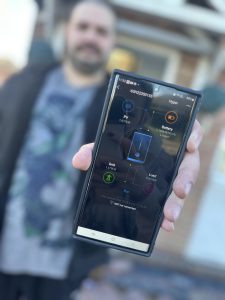 Ambassador Services
As part of our Ambassador Scheme, our valued customers-turned-ambassadors are ready to assist potential clients in the following ways:
Home Visits
Our Ambassadors can schedule independent home visits to personally discuss their experience with Future Proof Solar. This gives you the opportunity to have a one-on-one conversation with someone who has benefited from our solar solutions.
Solar system Showcase
Ambassadors can provide an exclusive demonstration of their solar system, showcasing how it works and the positive impact it has on their energy consumption. You can see the results for yourself.
Phone Consultations
For those who prefer a remote interaction, Ambassadors are also available for phone calls. They can answer your questions, share their insights, and provide a virtual tour of their solar setup.
Ready to Connect with a Solar Ambassador?
If you're curious about the benefits of solar energy and want to learn more about Future Proof Solar, our Ambassadors are here to guide you. To schedule a meeting, home visit, or phone consultation, simply get in touch with us via info@fpi-group.co.uk, or call us on 01777 712647. Our Ambassadors are excited to share their experiences and help you make the most informed decision about your solar journey.